Victoria Group awarded with Silver SAP CEE Quality Award for implementing SAP business solution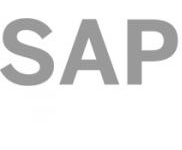 Victoria Group, having successfully completed the implementation of the SAP business solution in 2012, has won the prestigious SAP CEE Quality Award, at the level of central and eastern Europe, in the category of medium-sized companies. The award is given for the first phase of the program VGSAP and is evaluated by a nine-member jury consisting of experts from the region in the implementation of this solution. This first phase includes the implementation in the companies Victoriaoil, Victoria Group corporate centre and the implementation of the HR module in the whole groupThe SAP Quality Award is awarded annually to companies that have achieved exceptional success in managing the project implementation of SAP enterprise software. It is a tribute to the effective organization of business and technical procedures during the implementation, to the adoption of business benefits and of project management methodology, as well as the timely execution of the implementation.
In awarding this prize, SAP management has confirmed that the implementation in Victoria Group in an example of best practice in the international community of companies that have implemented SAP, and in particular it is a recognition of the exceptional work of the project team, made up of employees from the corporate center and Victoria Group's member company, Victoriaoil.