Rapeseed processing directly upon harvesting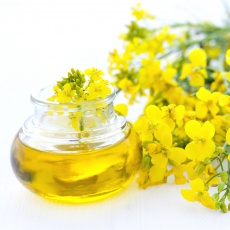 Rapeseed covered a record 38,000ha last fall, due to a stable price, a secure placement and the good yields realized last year. Immediately upon harvest which began around July 20, Victoriaoil started with the receipt and processing of rapeseed, especially the rapeseed certified with the ISCC standard.
In July, around 25,000t will be processed with a daily processing capacity of 750t. Rapeseed oil will be produced, both degummed and refined edible oil, and rapeseed meal. Victoriaoil has already achieved excellent export results in these categories. Rapeseed meal has already been exported for several years. It is an excellent replacement for sunflower meal, but in Serbia it is not commonly used in the recipes of animal feed manufacturers. In contrast, rapeseed as the main oil crop is very widespread in the countries of Western Europe.