One more "Ruža ZEPS" gold medal for Iskon oil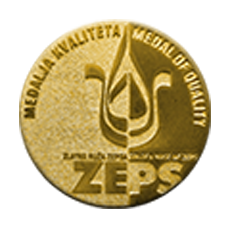 This year, Victoriaoil, a Victoria Group member company, was once again awarded the "golden rose" for product quality at the 23rd General BH ZEPS Fair 2016 that was held from October 4 to 8 in Zenica. In the category of food products, ISKON refined sunflower oil was awarded the "Ruža ZEPS" gold medal for quality, for the seventh time.
The products were assessed in accordance with the procedure specified in a distinct rulebook, on the basis of the laboratory analysis performed by the Institute for Food Technology of the Faculty of Agriculture and Food Sciences in Sarajevo, the assessment of a consumer group and the decision of the fair's expert jury. The nominees for this award were producers from Bosnia and Herzegovina, Serbia, and Montenegro, with 18 products in several different commodity groups.